Imagine a self-teaching putting system that teaches green reading skills based on civil engineering principles, ball speed control & face alignment while you practice. Eliminate optical illusions on putting greens, learn the art of combining verified alignment with ball speed at the cup and practice YOUR stroke be it linear or raduis.
"Practice like you Play and Play Like you Practice" - John Wooden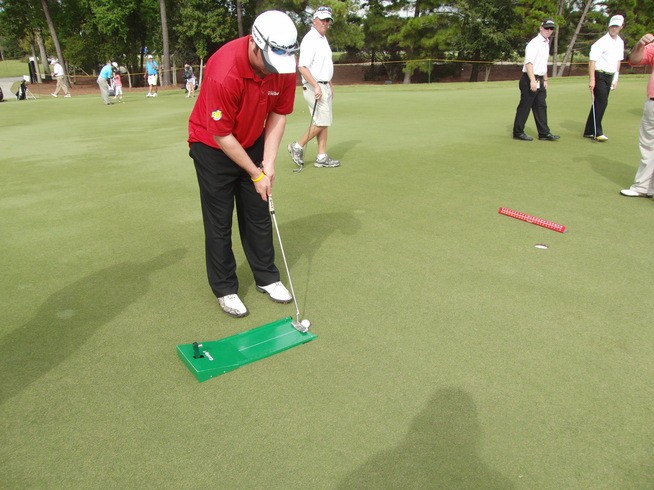 PGA Professional Patrick Reed practicing with The Nside10 ProStroke while ​simultaneously verifying his club face alignment, ball speed at the cup, and his putter's predetermined rhythm on every putt he practices!
Game Changing Technology
Verify club face alignment within 1/8" of intended line

Putting rhythm feedback to 1/100th of a second

Verify face angle relative to clubs path during the stroke

​​Proven to help reduce handicaps by up to ​​35%
Refine your personal rhythm with impeccable accuracy
Practice Alignment & Ball-Speed control simultaneously
Improve your green-reading skills
A message from Inventor, President, & CEO, Walt Pendleton